Financing Made Easy with Tom Denchel Ford Country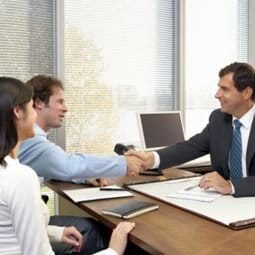 During the process of purchasing a new or used vehicle you will inevitably find yourself in the finance center at some point. The finance center will be your place to find the auto loan or lease agreement that fits your needs and budget. While you may think that every finance center is just about the same, but in reality they are not. When you come to Tom Denchel Ford Country in Hermiston, OR, you will encounter a professional staff who are more than comfortable in helping you with your financing.
One way that our finance center strives to go above and beyond the competition is by giving you the chance to have one-on-one help with one of our financial experts. We will make sure that when you are searching for the auto loan or lease agreement that the terms are exactly what are you expecting. We will walk you through your options and help to determine which one will work best for your budget. Furthermore, we will make sure you have a clear understanding of what everything means before you leave the dealership that you are not surprised by anything. With our help finding auto financing will never be easier.
As a driver in Hermiston OR, Pendleton OR, Kennewick WA and Prosser WA in the market for a new or used car your first stop should be Tom Tom Denchel Ford Country. Here not only will you find a vast selection of new and used cars, but you will also encounter a staff that is knowledgeable about the cars we sell and is passionate about their jobs. Our staff will be here to help you find the car that you have been dreaming of. Come on down to Tom 555 U.S. 395 to check out our Hermiston showroom today!