When it comes to Hermiston area drivers shopping for a new pickup, we recommend looking no further than the 2017 Ford F-150. As handsome as it is capable, this year's new F-150 will have you towing to your heart's absolute desire in no time. Of course, towing capability isn't all this pickup has to offer.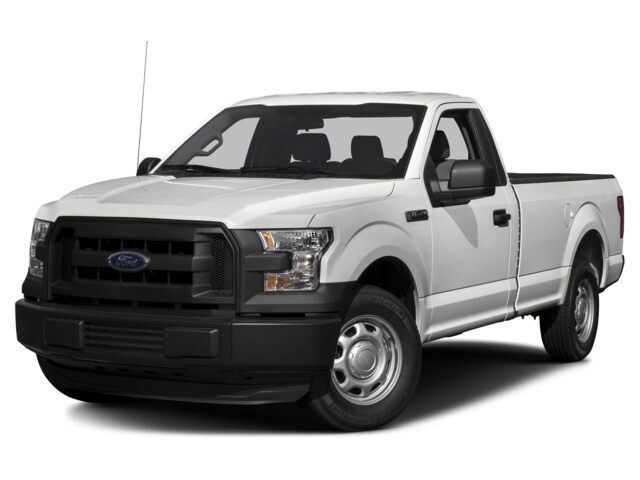 With this in mind, you may be wondering, how does the 2017 Ford F-150 stack up to its competition? Well, we're here to tell you! To learn more about this year's model and how it compares to the 2017 Toyota Tundra, we encourage you to read on below...
Driven by a 3.5-liter V6 engine, this year's new Ford F-150 is able to churn out a full 282-horsepower and 253 pound-feet of torque. Unfortunately for the Toyota Tacoma, it isn't nearly as powerful.
Whether you're looking to load the pickup bed with a quart of wood or plan on heading out for a family vacation, the 2017 Ford F-150 makes for the ideal pick. Unlike the 2017 Toyota Tacoma, this year's F-150 boasts a rather spacious pickup bed.
When it comes to fuel efficiency, the 2017 Ford F-150 knows just how to go about it. Unlike its Toyota competition, this year's F-150 is designed to make the most out of every gallon that you put in to it.
With 31 safety-related innovations to its name, it's no wonder the 2017 Ford F-150 has been recognized as an IIHS Top Safety Pick while also earning a 5-star safety rating from the NHTSA. Unfortunately for the Toyota Tundra, it doesn't boast such high safety ratings.
If you would like to learn more about the 2017 Ford F-150, or if you're ready to get behind the wheel and take it out for a spin, we invite you to stop by our showroom today. Conveniently located in Hermiston, OR, we look forward to seeing you soon.